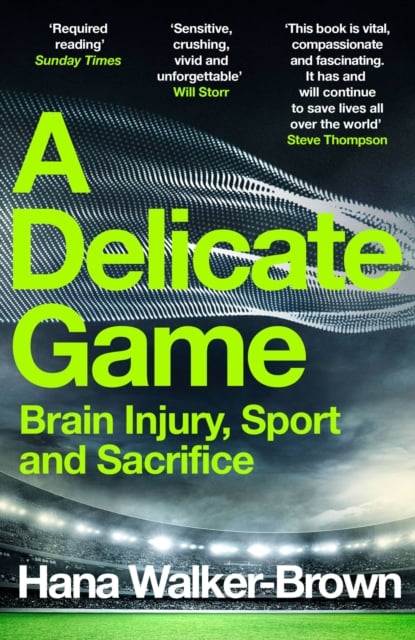 A Delicate Game
Brain Injury, Sport and Sacrifice - Sports Book Award Special Commendation
Staff Pick, Brain (by Amanda)
An investigative powerhouse, A Delicate Game invites us to explore the dark truth that, for athletes of intense contact sports, dementia and other neurological disorders have become unavoidable occupational hazards. Firm yet compassionate, Hana Walker-Brown poses thought-provoking questions like if the safety of athletes can ever be truly guaranteed and if the effect of repeated cerebral trauma on athletes can be disastrous, what is the effect of the same trauma on abuse victims without access to the same support systems? An eye-opening read, this book requires no prior sports knowledge, just interest and empathy.
A footballer dies of dementia, younger than he should
A 14-year old-rugby player is told to play on through multiple blows. He never wakes up from the last one
A scientist reveals endemic brain disease in NFL players and is discredited
A survivor of domestic abuse can't remember details when standing up in court
This is the story of the degenerative brain disease, Chronic Traumatic Encephalopathy (CTE). This is a story of power, of science and sport, and of the bodies that society deems worth sacrificing.
Publisher: Hodder & Stoughton General Division
Binding: Paperback
Publication date: 30 Mar 2023
Dimensions: 129 x 198 x 25 mm
ISBN: 9781529348088