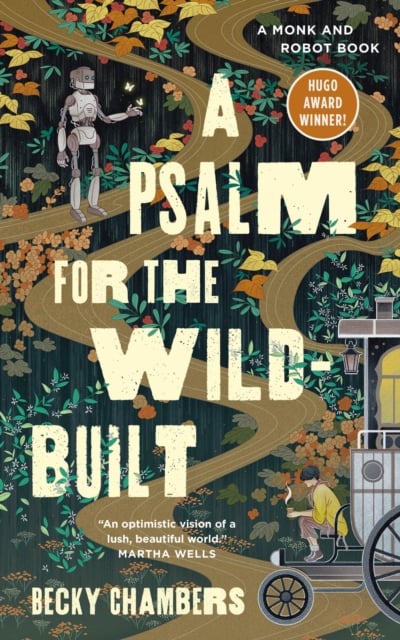 A Psalm for the Wild-Built
Staff pick, Science Fiction (by Anthony)
Becky Chambers has crafted a literary gem that resonates with its readers long after the final sentence. Her poignant exploration of humanity's place in the natural world is an invitation to reconnect with the awe-inspiring wonders that surround us. With every turn of the page, we are reminded of the beauty, fragility, and resilience of our planet, leaving us with a renewed sense of responsibility to protect and celebrate the wild places that enrich our lives. The Monk and the Robot, though different in their approaches, both highlight the multifaceted nature of our interaction with the natural world.
Winner of the Hugo Award

It's been centuries since the robots of Panga gained self-awareness and laid down their tools; centuries since they wandered, en masse, into the wilderness, never to be seen again; centuries since they faded into myth and urban legend. One day, the life of a tea monk is upended by the arrival of a robot, there to honour the old promise of checking in. The robot cannot go back until the question of 'what do people need?' is answered.

But the answer to that question depends on who you ask, and how. They're going to need to ask it a lot.

Publisher: St Martin's Press
Binding: Hardback
Publication date: 01 Aug 2021
Dimensions: 134 x 212 x 22 mm
ISBN: 9781250236210