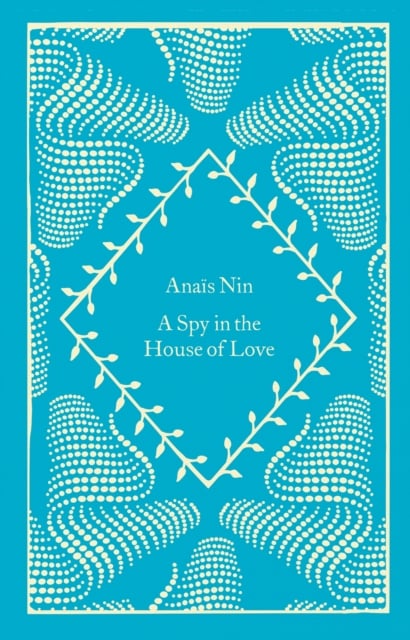 A Spy In The House Of Love
Introducing Little Clothbound Classics: irresistible, mini editions of short stories, novellas and essays from the world's greatest writers, designed by the award-winning Coralie Bickford-Smith.

Celebrating the range and diversity of Penguin Classics, they take us from snowy Japan to springtime Vienna, from haunted New England to a sun-drenched Mediterranean island, and from a game of chess on the ocean to a love story on the moon. Beautifully designed and printed, these collectible editions are bound in colourful, tactile cloth and stamped with foil.

Beautiful, bored and bourgeoise, Sabina leads a double life inspired by her relentless desire for fleeting romance. But when the secrecy of her affairs becomes too much to bear, Sabina makes a late night phone-call to a stranger from a bar, and begins a confession that captivates the unknown man and soon inspires him to seek her out...
Publisher: Penguin Books Ltd
Binding: Hardback
Publication date: 23 Feb 2023
Dimensions: 168 x 119 x 19 mm
ISBN: 9780241614686