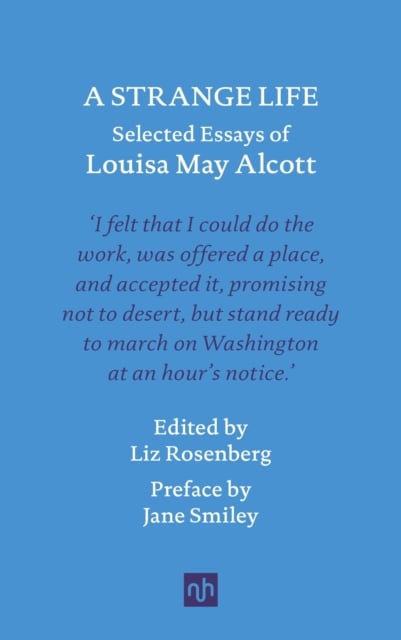 A Strange Life
Selected Essays of Louisa May Alcott
Collected together for the very first time, witty and wide-ranging essays from the celebrated author of Little Women.

Louisa May Alcott (1832–1888) is, of course, best known as the author of Little Women (1868). But she was also a noted essayist who wrote on a wide range of subjects, including her father's failed utopian commune, the benefits of an unmarried life, and her experience as a young woman sent to work in service to alleviate her family's poverty. Her first literary success was a contemporary close-up account of the American Civil War, brilliantly depicted in Hospital Sketches, which was drawn from her own experience of serving as an army nurse near the nation's capital. As with her famous novel, Alcott writes these essays with clear observation, unforgettable scenes, and one of the sharpest wits in American literature.

Blending gentle satire with reportage and emotive autobiography, Alcott's exquisite essays are as exceptional as the novels she is known for. Published together for the first time, this delightful selection shows us another side to one of our most celebrated writers.
Publisher: Notting Hill Editions
Binding: Hardback
Publication date: 26 Oct 2023
Dimensions: 190 x 120 x 120 mm
ISBN: 9781912559435