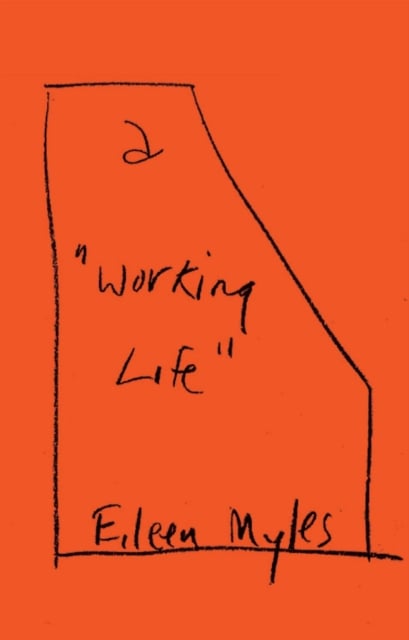 The first new poetry collection since Evolution from the peerless writer, activist and poet Eileen Myles, a "Working Life" captures the many dualities of human life: loneliness and companionship, city and country, youth and aging, travel and stasis, fear and wonder.

a "Working Life" is a book rooted in the beauty of the everyday: the 'sweet accumulation' of birds outside a window, a cup of coffee and a slice of pizza, a lover's foot on the bed. These poems travel widely in planes, trains and cars around the world and by foot across the terrain of the small rooms that held us during the pandemic lockdowns. In this collection Myles shows both the beauty and ridiculousness of love and sex, articulates the immense anxieties about the future world threatened by climate change and capitalism, and also finds transcendent wonder in the landscapes and animals around us, and in the radical human act of caring for one another and our world.

With humour, beauty and singular vision, a "Working Life" shows Eileen Myles working at the height of their poetic and philosophical powers.
Publisher: Atlantic Books
Binding: Hardback
Publication date: 01 Jun 2023
Dimensions: 224 x 149 x 27 mm
ISBN: 9781804710333