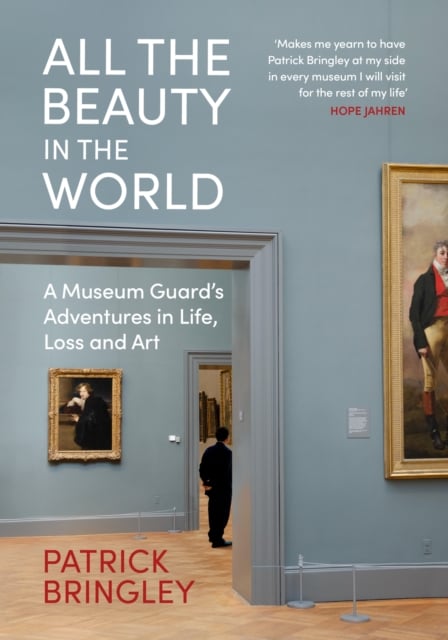 All the Beauty in the World
A Museum Guard's Adventures in Life, Loss and Art
Staff Pick, Art (by Ben)
When Patrick Bringley's brother died, Patrick decided he needed more peace and beauty in his life, so he applied to work as a guard at The Metropolitan Museum of Art. For ten years he walks the rooms, guides visitors, and looks at the works of art around him. All the Beauty in the World is a thoughtful meditation on grief and the power of art, as well as an intriguing glimpse behind the scenes of one of the largest museums in the world.
'Wonderful' Sunday Times
'Consoling and beautiful' Guardian
'Marvellous' Daily Telegraph
'A work as luminous as the old masters' paintings' Daily Mail

A revelatory portrait of life in a great museum and the moving story of one guard's quest to find solace and meaning in art

Millions of people climb the grand marble staircase into New York's Metropolitan Museum of Art every year. Patrick Bringley never thought he'd be one of them. But when his brother was diagnosed with fatal cancer he quit his journalism job, and sought peace in the most beautiful place he knew.

To his surprise, this temporary refuge becomes his home away from home for a decade. Bringley enters the museum as a ghost, silent and almost invisible, but soon finds his voice and place among the lively subculture of museum guards. As his bonds with colleagues and the art grow, he learns how fortunate he is to be walled off in this little world and how much it resembles the best aspects of the larger world to which he gradually, gratefully returns.
Publisher: Vintage Publishing
Binding: Hardback
Publication date: 16 Mar 2023
Dimensions: 207 x 243 x 27 mm
ISBN: 9781847926678