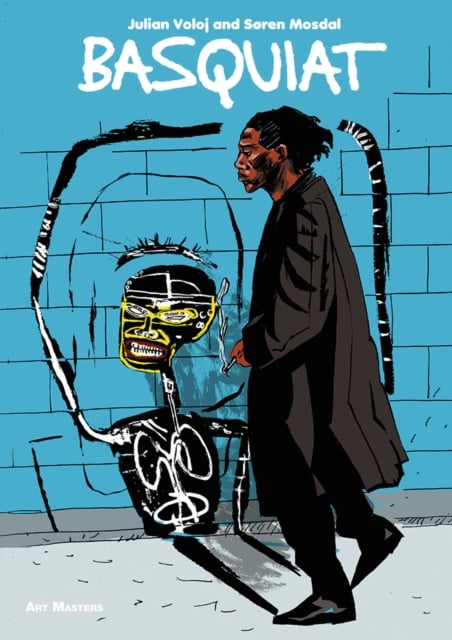 The dazzling, provocative work of Jean-Michel Basquiat (1960–1988) would come to define the vibrant New York art scene of the late '70s and early '80s.
Punk, jazz, graffiti, hip-hop: his work drew heavily on the cultural trappings of lower Manhattan, to which he fled—from Brooklyn—at the age of 15. This stunning graphic novel captures the dramatic life and exhilarating times of this archetypal New York artist, covering everything from the SAMO graffiti project to his first solo show, from his relationship with Andy Warhol to the substance abuse that would cost him his life.
Today, Basquiat's influence can be seen not only in fine art but in fashion, design, and music. Now, for the first time, his remarkable story is told in graphic novel form. This playful, authoritative biography shows Basquiat's work to be more important, his themes more urgent, than ever before.
 
Publisher: SelfMadeHero
Binding: Paperback
Publication date: 09 May 2019
Dimensions: 237 x 165 x 12 mm
ISBN: 9781910593653