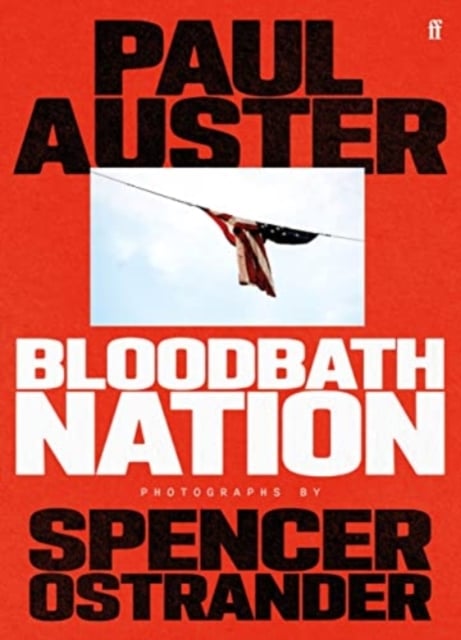 Bloodbath Nation
'One of the most anticipated books of 2023.' TIME magazine
Coup de Coeur (by Katherine)
In 2020, 12 children or teens were shot dead every day in America. Paul Auster explores what has made the US so afraid of guns that parents don't want to send their children to school, yet also unwilling to control a citizen's right to possess, carry and use a firearm. Citing the country's origins in colonization and slavery, Auster argues that guns have been the constant means to control and legitimise power in America. Starting from a deeply personal exploration of how guns have affected his own family, Auster lays bare the horrifying statistics at national scale, and asks who will inherit future America - the passionate gun control campaigner or the unarmed teenager shot by a gun-wielding cop?
BLOODBATH NATION is about the Epidemic that is tearing apart the fabric of American society. An Epidemic caused - not by Covid - but by Guns. Among its victims are men, women, teenagers, children, and even babies.

The massacres have taken place in churches, schools, movie theatres, and at rock concerts. Auster establishes how America's love affair with guns goes all the way back to the arrival of the first British settlers - guns in hand - who used these guns to eradicate the Native Americans who occupied the country. This history of carnage continues to this day.

Interwoven into the text are photographs taken by Spencer Ostrander of the locations of the mass killlngs - which serve as mute testaments to the lives that have been lost. Guns have become one of the issues dividing America today, but Auster doesn't take sides. The book is a plea for both sides to find a way of avoiding more death and grief.

Accompanying Auster's text is a series of photographs of the locations of these mass killings. There are no bodies - only the empty spaces which stand as mute memorials to the lives that have been lost.
Publisher: Faber & Faber
Binding: Hardback
Publication date: 12 Jan 2023
Dimensions: 163 x 224 x 22 mm
ISBN: 9780571377565