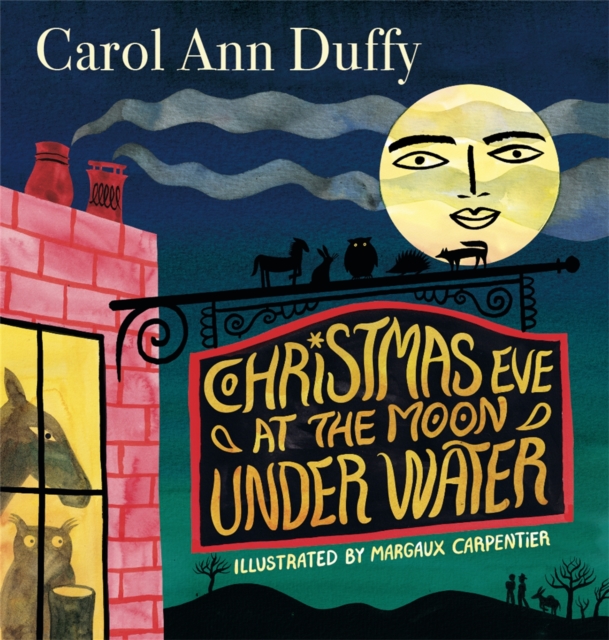 Christmas Eve at The Moon Under Water
All the lights were on at the Moon Under Water
and the landlord, an Owl, was slowly pulling a pint
to test his ale. Toothsome. It was Christmas Eve
and the fire in the ancient grate gargled its flames . . .

A horse walks into a bar. A hedgehog plays the piano. An owl mulls a flagon of wine. On Christmas Eve at the Moon Under Water, anything is possible, so when the landlord announces a festive prize for the best performance of the night, all and sundry pile into the pub, eager for a chance at victory.

In Christmas Eve at the Moon Under Water all the old rivalries of the natural world are suspended for one miraculous night, as man stands shoulder to shoulder with animal, and predator and prey add warble and wail to the Yuletide chorus.

The enchanting new festive poem from Carol Ann Duffy, former Poet Laureate of the United Kingdom, and adorned with sumptuous illustrations, Christmas Eve at the Moon Under Water is the perfect festive gift for the poetry lover in your life.
Publisher: Pan Macmillan
Binding: Hardback
Publication date: 26 Oct 2023
Dimensions: 129 x 137 x 14 mm
ISBN: 9781529083934