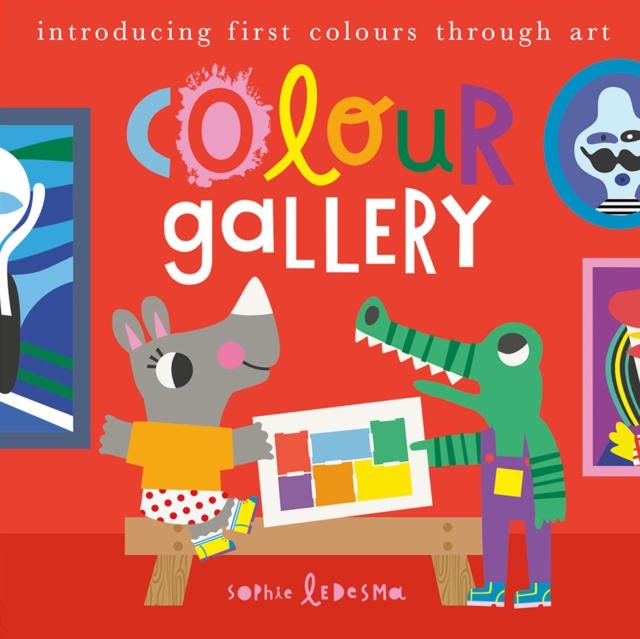 Join Gigi the giraffe and her students as they explore the colour gallery! From a red hall of mosaics to a cafe full of purple abstract art, this brilliant book introduces little learners to two learning topics. Lively artwork from Sophie Ledesma and engaging text from Isabel Otter transport readers on a journey of colours, art and learning.
With gatefolds and shaped pages, this book is perfect for little hands. Explore the mesmerising world of art, from sculptures and portraits to landscapes and still life. What's more, this book teaches children about the key concept of colours in a fun and original way. Cute animal characters and interactive text encourage readers to engage in the gallery tour, making them feel like part of the class.
This stylish and quirky book can be used to teach your child colours and is ideal for baby artists.
Publisher: Little Tiger Press Group
Binding: Paperback
Publication date: 13 Apr 2023
Dimensions: 197 x 198 x 20 mm
ISBN: 9781838914905