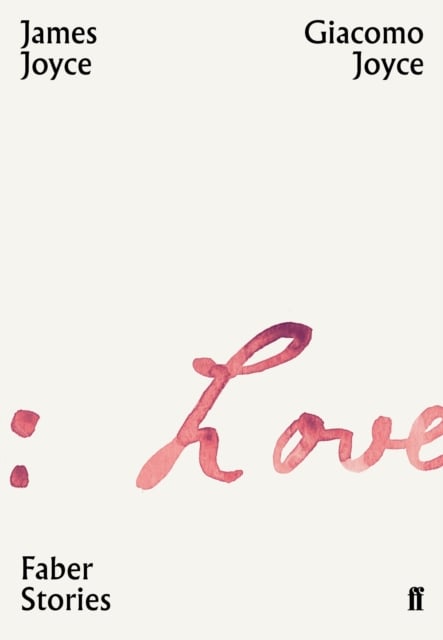 Giacomo Joyce
Faber Stories
Faber Stories, a landmark series of individual volumes, presents masters of the short story form at work in a range of genres and styles.

This heart is sore and sad. Crossed in love?

The manuscript of 'Giacomo Joyce', written in James Joyce's best handwriting and folded between the covers of a school notebook, was discovered in Trieste. Most likely written in 1914, some of it served as a rehearsal for passages in Ulysses. Had Joyce meant to pillage it or publish it? Either way, this fragmented evocation of unrequited desire is, in the words of Joyce's biographer Richard Ellmann, a work of 'small, fragile, enduring perfection'.

With a new introduction by Colm Tóibín.

Bringing together past, present and future in our ninetieth year, Faber Stories is a celebratory compendium of collectable work.
Publisher: Faber & Faber
Binding: Paperback
Publication date: 17 Oct 2019
Dimensions: 151 x 114 x 6 mm
ISBN: 9780571356881