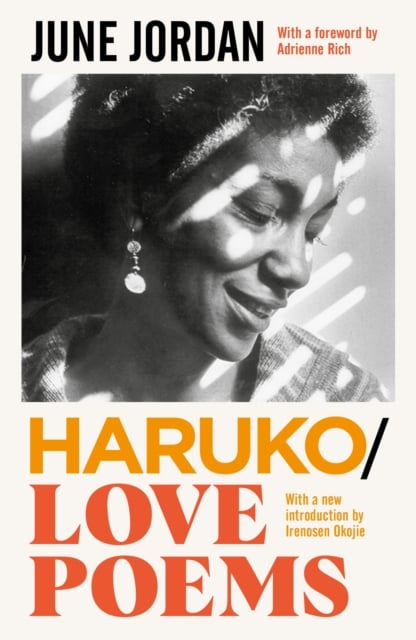 Staff Pick, Poetry (by Niamh)
A wonderful, sexy, summery collection from June Jordan, a pioneer of Black queer poetry. Both passionate and tender, Jordan's words explore the multifaceted aspects of romantic love; lust, anger, care, frustration, peace. She especially focuses on desire - what it feels like, what it means, how it acts as a motive, and what the repercussions of this are. This piece is a true celebration of Black queer joy, pining, confusion, elation, and despair - the perfect summer poetry collection.
In trailblazing poet, essayist, teacher and activist June Jordan's poems, love is a vision of revolutionary solidarity, crossing borders both emotional and literal with an outstretched hand. Haruko traces the faltering arc of a passionate love affair with another woman while Love Poems encompasses relationships with men and women, political resistance, the need for self-care in a demanding, uncaring world and apocalyptic visions of the eruption of Mount Vesuvius that destroyed Pompeii and Herculaneum. A contemporary of Alice Walker, Toni Morrison and Audre Lorde, June Jordan's spectacular poetry remains profoundly politically potent, lyrically inventive and breathtakingly romantic.

First published in 1994, Haruko/ Love poems is a vitally important modern classic.
Publisher: Profile Books Ltd
Binding: Paperback
Publication date: 26 Jan 2023
Dimensions: 128 x 198 x 13 mm
ISBN: 9781800814813