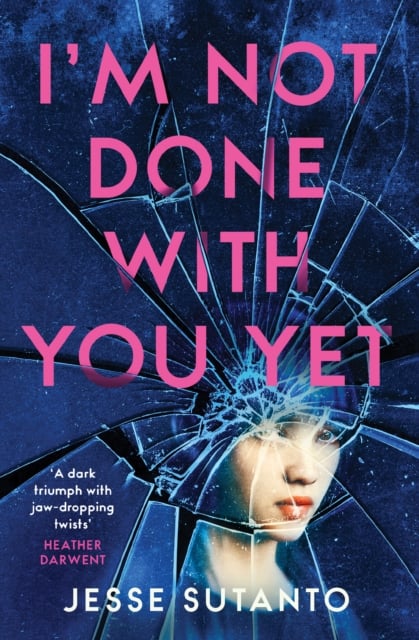 I'm Not Done With You Yet
Staff Pick, Mystery/Crime (by Flora)
This thriller has it all: a dreamy academic setting, intense female friendship, cut-throat literary aspirations, controlling families, at least one sociopath, and a couple of murderers. Plain Jane has a couple of unremarkable novels under her belt when her one-time best friend, the effervescent Thalia, publishes a huge page-turning bestseller. The twist? The book was based on their friendship. Now Jane must track down Thalia to understand what happened after their first fateful term at Oxford University...
The new must-read psychological thriller from the bestselling author of Vera Wong's Unsolicited Advice For Murderers 'A gripping psychological thriller tapping into the world of dark academia' Female First Jane is unhappy. She's a struggling writer trapped in an underwhelming marriage with husband Ted, scraping by to pay for a mortgage for a house and a life that she's never really wanted. There's only ever been one person she cared about, one person who truly understood her: Thalia.

Jane's best and only friend nearly a decade ago during their time together at Oxford. But then the night of the formal which should have bound them together for good, drove them apart. Until now.

Because after years of searching, Thalia is everywhere as she tops the New York Times bestseller list. And now Jane has found Thalia after all these years, she won't let her go...

Publisher: HarperCollins Publishers
Binding: Paperback
Publication date: 17 Aug 2023
Dimensions: 197 x 130 x 25 mm
ISBN: 9780008558765