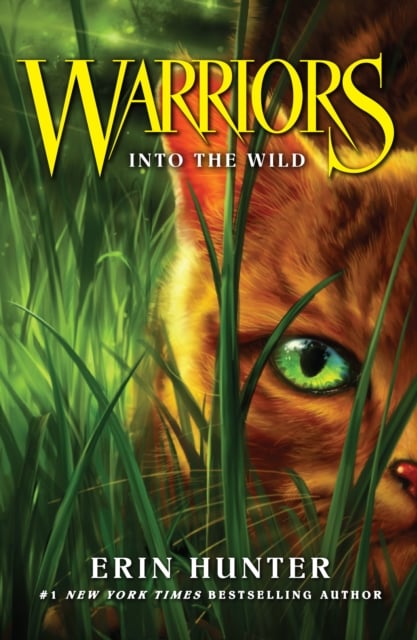 Staff Pick, Children's (by Sorcha)
First in an ongoing series, Warriors: Into the Wild is an action-packed adventure for cat lovers. Rusty is a domestic kitten who one day discovers the existence of a pack of wild cats who live in something akin to an organised society. Little does he know, he is about to enter a world of danger, mystery and thrilling adventures! With its loveable characters, intriguing plot-line and well-developed world, the Warrior Cats series is a must-read for those who are looking for an exciting and original series!
Take your first steps into the wilderness with Rusty the house cat as he leaves his home to go and live in the wild. A thrillling new feline fantasy series that draws you into a vivid animal world. When 'kittypet' Rusty strays into the forest beyond his owner's garden and is ambushed by a wild cat, life as he knows it is over. After a brave fight, he is invited to leave the 'twoleg' world and join ThunderClan, one of four cat tribes, to train as a warrior. Rusty becomes Firepaw and learns laws of the wild – hunting and fighting to protect the clan's survival. When the fearsome ShadowClan threaten ThunderClan's territory his warrior skills are put to the test. But how can he protect the clan when he suspects their own deputy of treachery?
Publisher: HarperCollins Publishers
Binding: Paperback
Publication date: 03 Apr 2006
Dimensions: 197 x 129 x 20 mm
ISBN: 9780007217878