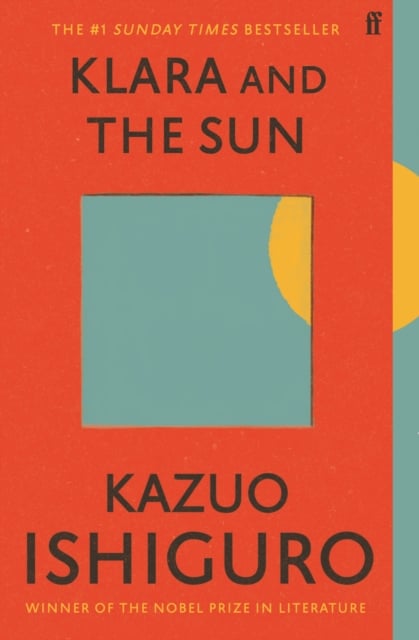 Klara and the Sun
The Times and Sunday Times Book of the Year
Staff Pick, Literature (by Sorcha)
Nobel prize winner Kazuo Ishiguro's latest novel is a gentle dystopia told through the eyes of an android. Despite its non-human narrator, the book deals with real and worrying contemporary issues: pollution, the lightning-fast development of AI technologies, the loneliness of living in a society that moves faster than us. Klara's naïve and wholesome observations, though, are like a balm to the soul, a reminder of the powers of love, of friendship, of the Sun and their healing properties. Overall, Klara and the Sun is a melancholy story threaded with hope and love: a rich tapestry of what it is to be human.
*The #1 Sunday Times Bestseller*
*Longlisted for the Booker Prize 2021*
*A Barack Obama Summer Reading Pick*


'A delicate, haunting story' The Washington Post
'This is a novel for fans of Never Let Me Go . . . tender, touching and true.' The Times

'The Sun always has ways to reach us.'

From her place in the store, Klara, an Artificial Friend with outstanding observational qualities, watches carefully the behaviour of those who come in to browse, and of those who pass in the street outside. She remains hopeful a customer will soon choose her, but when the possibility emerges that her circumstances may change for ever, Klara is warned not to invest too much in the promises of humans.

In Klara and The Sun, Kazuo Ishiguro looks at our rapidly changing world through the eyes of an unforgettable narrator to explore a fundamental question: what does it mean to love?
Publisher: Faber & Faber
Binding: Paperback
Publication date: 03 Mar 2022
Dimensions: 199 x 130 x 23 mm
ISBN: 9780571364909