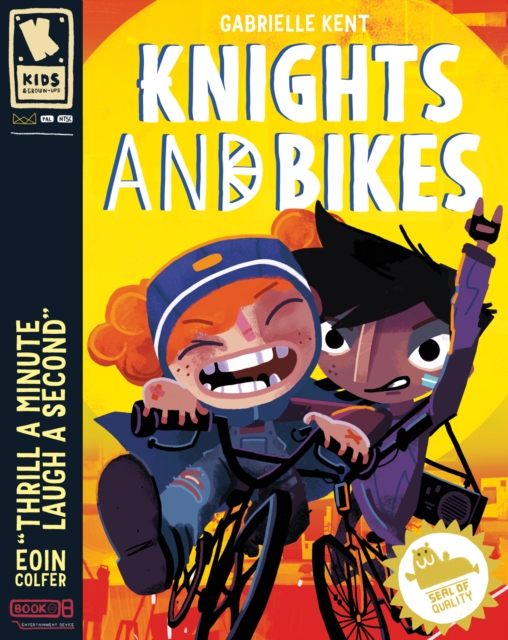 Staff Pick, Children's (by Sylvia)
A fantastic adventure story about two girls who become friends in an unlikely situation. Together they go on a mystery quest and meet all sorts of strange and bad knights on their journey.
Adventure awaits Demelza and her new best friend in the whole world, Nessa, as they uncover the mysteries of the Penfurzy Knights. With a pet goose sidekick, quirky islanders and legendary treasure to find, it's up to Nessa and Demelza to ride their bikes, solve the mystery, and face down danger with Frisbees and water-balloons.
Publisher: Knights Of Media
Binding: Paperback
Publication date: 01 Aug 2018
Dimensions: 150 x 189 x 19 mm
ISBN: 9781999642501