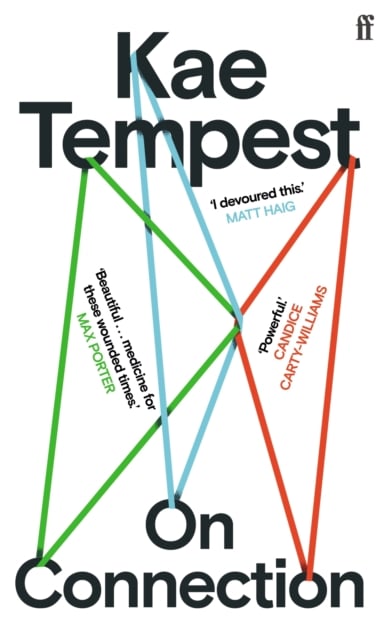 On Connection
'Powerful' MATT HAIG
Coup de Coeur, Life Events (by Karolina)
This little in size but cosmic in spirit most recent book by Kae Tempest is a manifesto in several essays on the power of creativity and interdependence. Whether it is an act of kindness towards a stranger, baking a cake, writing a poem, learning how to swim - it's all about finding the tender connection with what is outside of ourselves. A connection that comes with a feeling of a beautiful emotional and intellectual expansion. I hope you will enjoy it as much as I did.
This is a book about connection. About how immersing ourselves in creativity can help us cultivate greater self-awareness and bring us closer to each other. Drawing on two decades of experience as a writer and performer, Kae Tempest champions the role of creativity - in whatever form we choose to practice it - as an act of love, helping us establish a deeper relationship to our true selves, and to others and the world we live in.

Honest, hopeful and written with piercing clarity, On Connection is an inspiring personal meditation that will transform the way you see the world.
'An authentically soothing, powerful, thought-provoker.' Matt Haig

'On Connection is medicine for these wounded times.' Max Porter

'On Connection came to me when I needed it most, and reminded me that the links we have to places, people, words, ourselves, are what keep us alive.' Candice Carty-Williams


Publisher: Faber & Faber
Binding: Paperback
Publication date: 17 Mar 2022
Dimensions: 113 x 177 x 23 mm
ISBN: 9780571370436