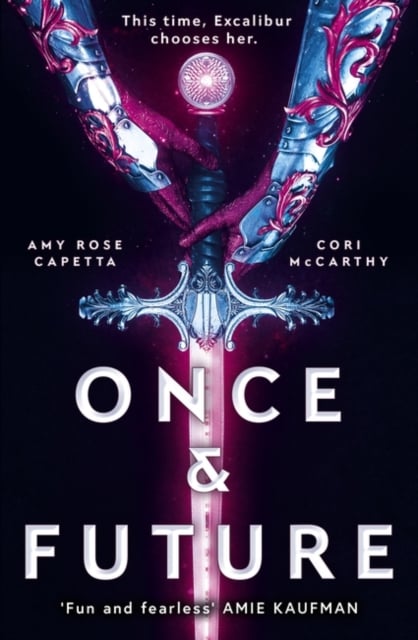 Staff picks, Young Adults Sci-Fi Fantasy (by Erine)
What's better than a retelling of the Arthurian legend featuring amazing characters and a gripping plot? Ari is the 42th reincarnation of King Arthur and the first female reincarnation, and while the other 41 before her have failed, she's special. Time is ticking, and she might be the very last hope to save the universe. This book has it all: badass women, magic, space... all wrapped up with amazing representation and mind-blowing plot twists.
A new King Arthur has risen and she's got a universe to saveComing to terms with your identity is always difficult. But for Ari, the 42nd reincarnation of King Arthur, it just got a whole lot more complicated. Gender-bending royalty, caustic wit and a galaxy-wide fight for peace and equality all collide in this epic adventure.

With an awkward adolescent Merlin and a rusty spaceship, this is the Arthurian legend as you have never before seen it.
Publisher: Oneworld Publications
Binding: Paperback
Publication date: 26 Mar 2019
Dimensions: 196 x 128 x 27 mm
ISBN: 9781786076540