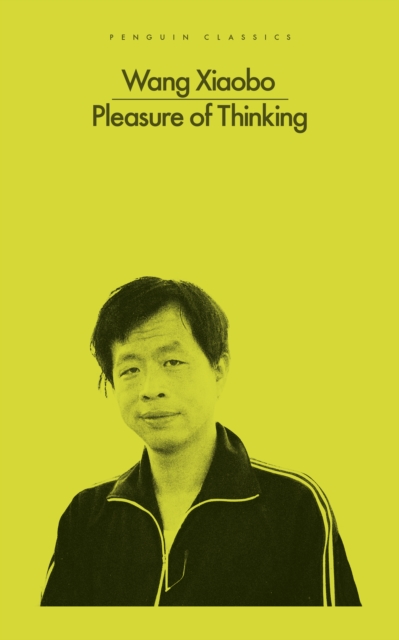 'Pleasure of Thinking is a very captivating book. Wang Xiaobo's unique blend of rationality, serenity, candor, and sense of humour serves as an embodiment of the liberalism he ardently believes in' Ai Weiwei

The dazzling essays of the beloved, subversive Chinese writer Wang Xiaobo, a continual bestseller in China, now in English for the first time

Wang Xiaobo made his name as a novelist but his essays, too, have become ongoing bestsellers in China since their publication in the 1990s. Bringing together his thoughts on reading and talking and silence in the Cultural Revolution, about the irrepressible spirit of one beloved pig he met while an 'educated youth', and about being operated on via a textbook, these essays give a rare glimpse into a world rarely seen and discussed with such honesty.

Written with a light touch and with a wry sense of humour, these are also the essays of a great literary talent, grappling with sociology, sexuality and feminism, with the cultural clash of living in the USA, and with Chinese sci-fi, the internet, and beloved European writers like Bertrand Russell and Italo Calvino. Electrifying, containing a razor-sharp wit and intellect, this collection reveals the voice of a generation to English-speaking readers for the very first time.
Publisher: Penguin Books Ltd
Binding: Paperback
Publication date: 06 Jul 2023
Dimensions: 135 x 215 x 22 mm
ISBN: 9780241648520