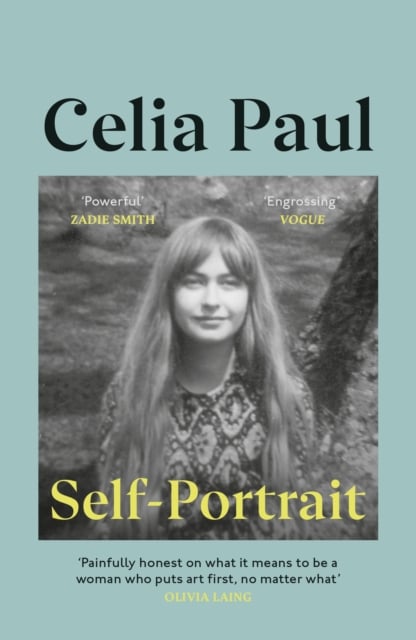 Staff pick, Art Theory and History (by Ben)

With tips on how to occupy yourself when sitting for a portrait (sadly, reading is not recommended: the paintings come out lifeless) and insight into the artist's method, this beautiful memoir is a treat for anyone interested in painting. Central to the book are her relationships with Lucian Freud, whom she met when she was a student and he an established artist, and her mother, who sat for her countless times and was Paul's favourite sitter. She, if you're wondering, spent the time in prayer.
Shortlisted for the Slightly Foxed Best First Biography Prize 
'Mesmerising' New York Times
'Painfully honest on what it means to be a woman who puts art first, no matter what' Olivia LaingI'm not a portrait painter. If I'm anything, I have always been an autobiographer. In Self-Portrait, Celia Paul reveals a life truly lived through art.

She moves effortlessly through time, in words and images, from her arrival at the Slade School of Fine Art at sixteen, through a profound and intense affair with the older and better-known artist Lucian Freud, to the practices of her present-day studio. This intimate memoir is, at its heart, about a young woman navigating the path to artistic freedom, with all the sacrifices and complications that entails. 'Powerful' Zadie Smith'Engrossing' Vogue'Captivating...

Publisher: Vintage Publishing
Binding: Paperback
Publication date: 07 Apr 2022
Dimensions: 130 x 197 x 21 mm
ISBN: 9781529111552