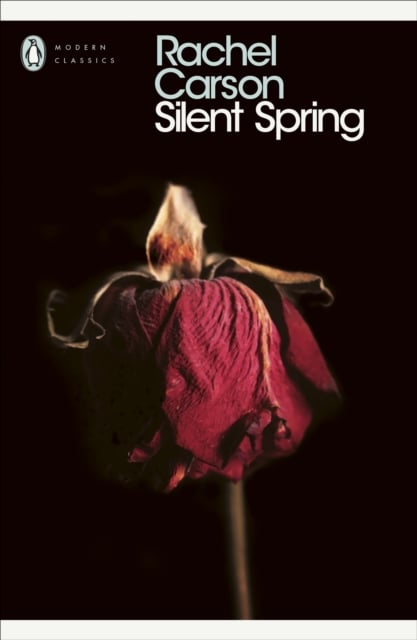 Coup de Coeur, Climate Crisis (by Martin)
In 1962's Silent Spring, Rachel Carson alerted the world to the dangers of the intense use of persistent chemical pesticides on agricultural lands. In a combination of lyrical prose and accurate science, she exposes how both the industry and government agencies are imprudently poisoning the ecosystems, and thereby seriously harming the web of life in the name of progress. Rachel Carson not only initiated the contemporary environmental movement that would define the policies of every nation, she also elucidated the very essence of life: that everything in nature is related to everything else, and thus the decisions that affect this delicate balance that should be made by those for "whom beauty and the ordered world of nature still have a meaning that is deep and imperative.
Now recognized as one of the most influential books of the twentieth century, Silent Spring exposed the destruction of wildlife through the widespread use of pesticides Rachel Carson's Silent Spring alerted a large audience to the environmental and human dangers of pesticides, spurring revolutionary changes in the laws affecting our air, land, and water. Despite condemnation in the press and heavy-handed attempts by the chemical industry to ban the book, Carson succeeded in creating a new public awareness of the environment which led to changes in government and inspired the ecological movement. It is thanks to this book, and the help of many environmentalists, that harmful pesticides such as DDT were banned from use in the US and countries around the world.

This Penguin Modern Classics edition includes an introduction by Lord Shackleton, a preface by World Wildlife Fund founder Julian Huxley, and an afterword by Carson's biographer Linda Lear.
Publisher: Penguin Books Ltd
Binding: Paperback
Publication date: 28 Sept 2000
Dimensions: 197 x 147 x 16 mm
ISBN: 9780141184944