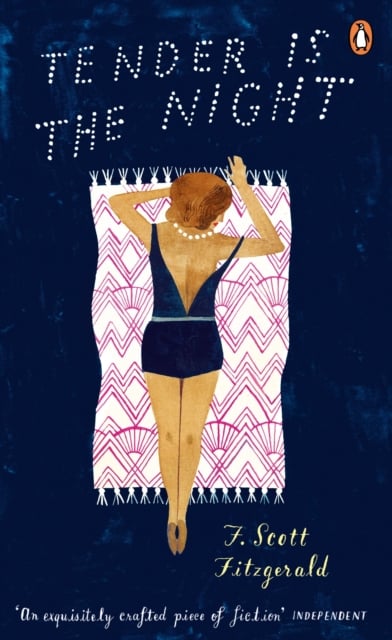 Staff pick, Literature (by Isabella)
Set between two long, languorous summers on the French Riviera, Fitzgerald's fourth and final novel tracks the tragic rise and fall of enchanting young psychiatrist Dick Diver, and his haunted patient-turned-wife, Nicole.Though Tender is the Night glistens with heat and gilded glamour, beyond the mirage, it is a heart-aching story about the precarity of love, fortune and sanity. In true Fitzgerald style, this is a novel as beautiful as it is bleak.
New Penguin Essentials edition of the heartbreaking classic of the roaring twenties, Tender is the Night by F. Scott Fitzgerald. 'I don't ask you to love me always like this, but I ask you to remember.

Somewhere inside me there'll always be the person I am tonight.'American psychoanalyst Dick Diver and his wife Nicole live in a villa on the French Riviera, surrounded by a circle of glamorous friends. When beautiful film star Rosemary Hoyt arrives she is drawn to the couple - Dick contemplates an affair, while Nicole believes she's found a new best friend. But a dark secret lies at the centre of the Divers' marriage.

A secret which could destroy Dick and Nicole and those close to them . . .
Publisher: Penguin Books Ltd
Binding: Paperback
Publication date: 25 Feb 1999
Dimensions: 180 x 114 x 26 mm
ISBN: 9780140282559