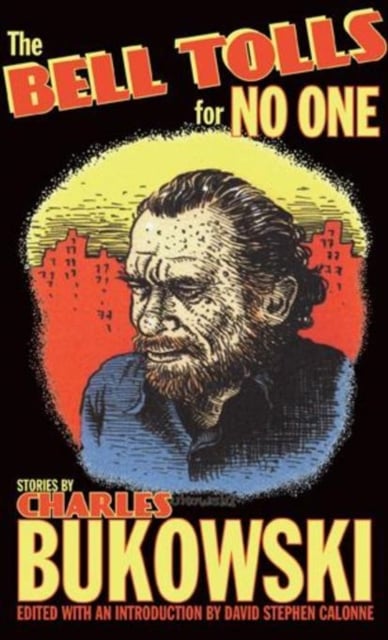 The Bell Tolls for No One
Previously uncollected pulp fiction by the 20th century American master.
"The uncollected gutbucket ramblings of the grand dirty old man of Los Angeles letters have been gathered in this characteristically filthy, funny compilation ... Bukowkski's gift was a sense for the raunchy absurdity of life, his writing a grumble that might turn into a belly laugh or a racking cough but that always throbbed with vital energy."—Kirkus Reviews
From the self-illustrated, unpublished work written in 1947 to hardboiled contributions to 1980s adult magazines, The Bells Tolls for No One presents the entire range of Bukowski's talent as a short story writer, from straight-up genre stories to postmodern blurring of fact and fiction. An informative introduction by editor David Stephen Calonne provides historical context for these seemingly scandalous and chaotic tales, revealing the hidden hand of the master at the top of his form.
Born in Andernach, Germany, and raised in Los Angeles, Charles Bukowski published his first story when he was twenty-four and began writing poetry at the age of thirty-five. His first book of poetry was published in 1959; he would eventually publish more than forty-five books of poetry and prose. He died of leukemia in San Pedro, California on March 9, 1994.
David Stephen Calonne is the author of several books and has edited three previous collections of the uncollected work of Charles Bukowski for City Lights: Absence of the Hero, Portions from a Wine-Stained Notebook, and More Notes of a Dirty Old Man.
Publisher: City Lights Books
Binding: Paperback
Publication date: 10 Sept 2015
Dimensions: 110 x 178 x 19 mm
ISBN: 9780872866829