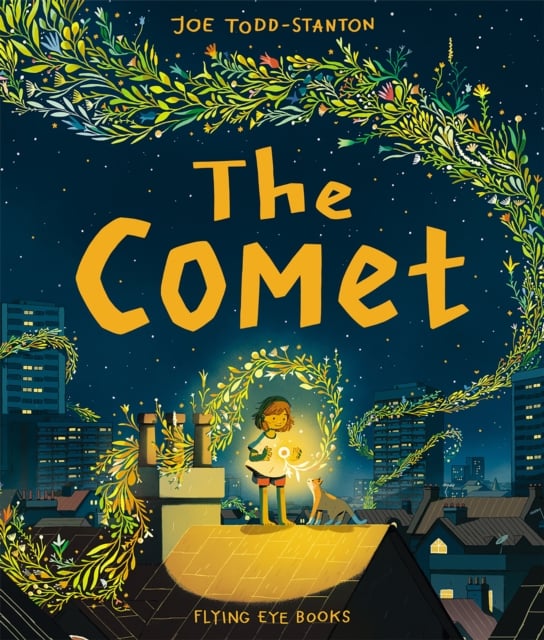 A picture book touching on the impact of moving away from home that teaches coping skills for kids struggling with relationships and sense of belonging, while also holding space for the places they come from. For fans of The Blue House by Phoebe Wahl.

"A lovely story to share with anyone who is struggling to find comfort in a new situation."
—STARRED REVIEW School Library Journal

When Nyla is forced to leave her home in the country to start life again in the city, all she can think about is everything she misses from before.

So when a comet comes crashing through the city streets and starts growing into a forest, Nyla can't resist a chance to head somewhere that feels closer to what she had before ... but what starts as an escape could be just the thing to make her finally feel at home.

Parents looking for childrens books that target ages 3-5 and emphasize the value of imagination and play as acts of self care will be excited they found this beautiful book!
Publisher: Flying Eye Books
Binding: Hardback
Publication date: 03 Mar 2022
Dimensions: 237 x 276 x 11 mm
ISBN: 9781838740658