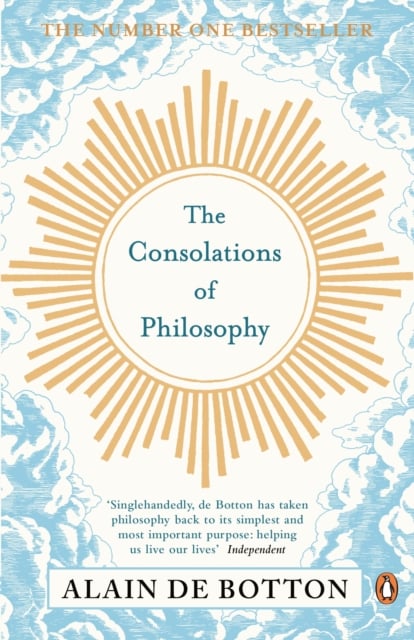 The Consolations of Philosophy
THE SUNDAY TIMES NUMBER ONE BESTSELLER

One of the most influential voices in modern philosophy - the author of The Course of Love, Religion for Atheists, The Art of Travel and The School of Life

Alain de Botton presents a one-stop shop for solving the problems of everyday life through the wisdom of history's great philosophers

'Singlehandedly, de Botton has taken philosophy back to its simplest and most important purpose: helping us live our lives' Independent

'Few discussions on the great philosophers can have been so entertaining... An ingenious, imaginative book' The Sunday Times

'Witty, thoughtful, entertaining... It manages to make philosophy both enjoyable and relevant' Anthony Clare, Literary Review

'No doubt about it, philosophy is the new rock and roll and Alain de Botton is its Colonel Tom Parker... A pleasure to read. And good writing, like good philosophy, is always a consolation' John Banville, Irish Times

Alain de Botton has set six of the finest minds in the history of philosophy to work on the problems of everyday life. Find out what Socrates, Epicurus, Seneca, Montaigne, Schopenhauer and Nietzsche would say about the things that bother us all the most: lack of money, the pain of love, inadequacy, anxiety, the fear of failure and the pressure to conform.
Publisher: Penguin Books Ltd
Binding: Paperback
Publication date: 01 Mar 2001
Dimensions: 200 x 126 x 13 mm
ISBN: 9780140276619