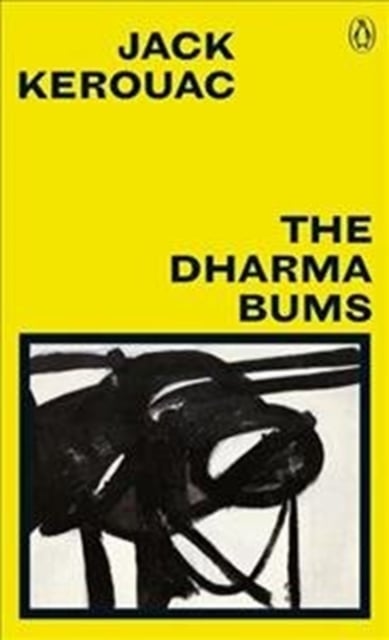 Staff pick, Beat Generation (by Daria)

"Happy. Just in my swim shorts, barefooted, wild-haired, in the red fire dark, singing, swigging wine, spitting, jumping, running -- that's the way to live. All alone and free in the soft sands of the beach…"
Summer is the best time to go wild and start a rucksack revolution, and there's no better companion than good old Kerouac, the King of Beatniks. He'll inspire you to pay attention to the most important things such as freedom, friendship and the sober mind. In this book he talks about the rotting world of consumerism and minds corrupted by the order of capitalism and fake values. Always relevant, this book could be eye opening for many people.
Jack Kerouac's classic novel about friendship, the search for meaning, and the allure of natureA witty, moving philosophical novel, Jack Kerouac's The Dharma Bums is a journey of self-discovery through the lens of Zen Buddhist thought. This Penguin Modern Classics edition includes an introduction by Ann Douglas. Following the explosive energy of On the Road, the book that put the Beat Genration on the literary map - and Jack Kerouac on the bestseller list - comes The Dharma Bums, in which Kerouac charts the spiritual quest of a group of friends in search of Dharma, or Truth.

Ray Smith and his friend Japhy, along with Morley the yodeller, head off into the high Sierras to seek the lesson of solitude and experience the Zen way of life. But in wildly Bohemian San Francisco, with its poetry jam sessions, marathon drinking bouts and experiments in 'yabyum', they find the ascetic route distinctly hard to follow.

Publisher: Penguin Books Ltd
Binding: Paperback
Publication date: 02 Aug 2018
Dimensions: 182 x 111 x 14 mm
ISBN: 9780241348062