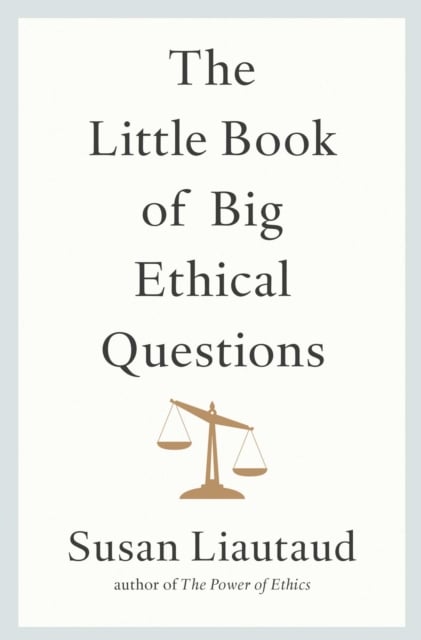 The Little Book of Big Ethical Questions
Should you read your teenager's diary?
Would you return the extra change?
What are the ethics of social media?
Is buying organic food and products a more ethical choice?

Tired of small talk? Often a single question can spark a meaningful, fun exchange – like, 'Would you apply for a job you know your friend is applying for?' Or 'Should voting be compulsory?' Or what about police using facial recognition technology?
 
Questions like these spur us to consider: What have I done? Is there one correct answer? And ultimately: How can ethics help us navigate these situations to find the best outcome for ourselves and others?
 
An ethicist who advises leaders and organisations worldwide, Susan Liautaud asks intriguing questions that encourage lively discussion across a range of subjects, from family and friends to health and technology, to politics, work and consumer choices. The Little Book of Big Ethical Questions presents some of today's most thought-provoking ethical questions in an easy-to-discuss Q&A format, walking you through how you might approach each situation to find the best answer for you.
 

 
Publisher: Simon & Schuster Ltd
Binding: Hardback
Publication date: 14 Apr 2022
Dimensions: 135 x 185 x 28 mm
ISBN: 9781471188633