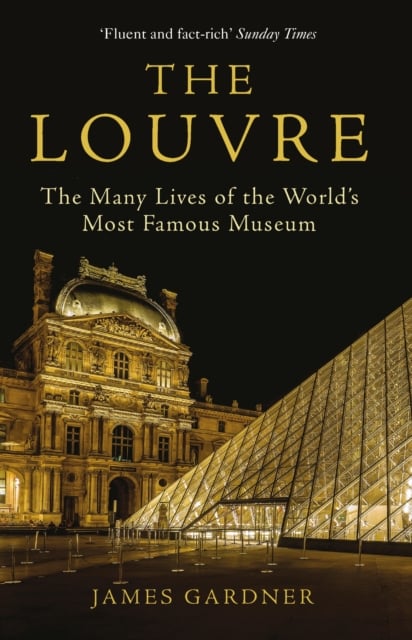 The Louvre
The Many Lives of the World's Most Famous Museum
Almost nine million people from all over the world flock to the Louvre in Paris every year to see its incomparable art collection. Yet few, if any, are aware of the remarkable history of that location and of the buildings themselves, and how they chronicle the history of Paris itself-a fascinating story that historian James Gardner elegantly tells for the first time.

Before the Louvre was a museum, it was a palace, and before that a fortress. But much earlier still, it was a place called le Louvre for reasons unknown. People had inhabited that spot for more than 6,000 years before King Philippe Auguste of France constructed a fortress there in 1191 to protect against English soldiers stationed in Normandy. Two centuries later, Charles V converted the fortress to one of his numerous royal palaces. After Louis XIV moved the royal residence to Versailles in 1682, the Louvre inherited the royal art collection, which then included the Mona Lisa, given to Francis by Leonardo da Vinci; just over a century later, during the French Revolution, the National Assembly established the Louvre as a museum to display the nation's treasures. Subsequent leaders of France, from Napoleon to Napoleon III to Francois Mitterand, put their stamp on the museum, expanding it into the extraordinary institution it has become.

With expert detail and keen admiration, James Gardner links the Louvre's past to its glorious present, and vibrantly portrays how it has been a witness to French history - through the Napoleonic era, the Commune, two World Wars, to this day - and home to a legendary collection whose diverse origins and back stories create a spectacular narrative that rivals the building's legendary stature.
Publisher: Grove Press / Atlantic Monthly Press
Binding: Paperback
Publication date: 04 Nov 2021
Dimensions: 128 x 197 x 38 mm
ISBN: 9781611859089