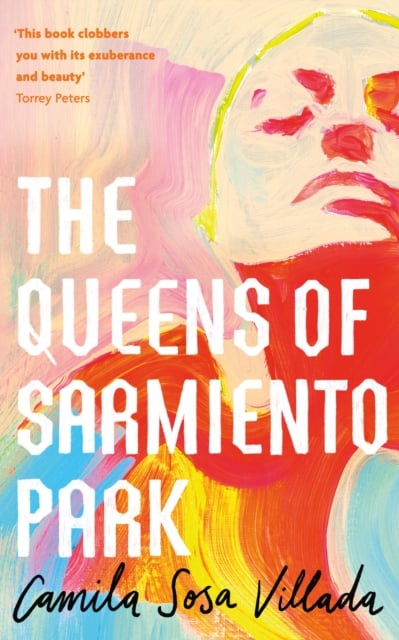 The Queens Of Sarmiento Park
The Argentine literary sensation that has taken the Spanish-speaking world by storm: a dark, surreal and beautiful novel about violence, exclusion and love
'The most important book I've read on sexuality since Jean Genet' Edouard Louis
'Ferocious and magical' Torrey Peters, Guardian
'It will break your heart' Mariana Enriquez
Auntie Encarna's is the queerest boarding house in the world.
For Camila, it is a refuge, and the
travesti
who gather there are like family. At night they head out to Sarmiento Park to earn money. They stand together in the cold, sharing stories and a hip flask of whiskey, waiting for a car to slow down.
Until, one freezing evening, Auntie Encarna hears crying in the bushes and wades in to investigate. When she finds an abandoned baby boy, she will hear no arguments: she is bringing him home to care for him. Life for Camila and the others will never be the same again.
With a cast of larger-than-life, unforgettable characters,
The Queens of Sarmiento Park
combines brutal, unflinching realism with flourishes of surrealism to tell a story about the clash of hope with prejudice and fear. Wildly imaginative, darkly funny and devastatingly sad, it is a queer fairy tale about sex work, gender identity and chosen family; an anguished howl of pain and rage; and an unruly hymn to love and care on the outskirts of society.
'A beautiful novel, moving, disturbing, raw and honest'
Fernanda Melchor, author of
Hurricane Season
'Fun, tragic, political and full of marvel ... It will break your heart and at the same time make you want to laugh and dance'
Mariana Enriquez

Publisher: Little, Brown Book Group
Binding: Paperback
Publication date: 14 Jul 2022
Dimensions: 152 x 217 x 20 mm
ISBN: 9780349016467