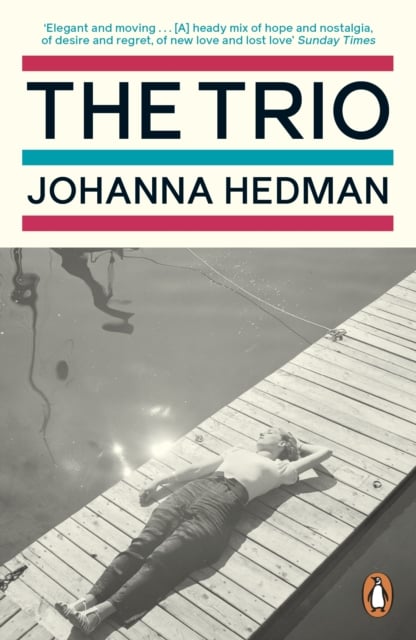 Staff Pick, Literature (by Olivia)
The perfect book to pair with this summer's heat! Set against the warmth of a summer in Stockholm, The Trio is a story of friendship, our inner lives, and the plight of communication. Hedman's writing is intoxicating, and captures the chasms between our interior lives and the selves we perform. Perfect for fans of Sally Rooney and Andre Aciman!
Elegant, mature and richly atmospheric, a bittersweet love story glimpsed through the veil of memory

'The love child of Normal People and Brideshead Revisited... Sublime and elegiac' Francesca Reece

'A heady mix of hope and nostalgia, of desire and regret, of new love and lost love' Sunday Times

Thora, August and Hugo come from different worlds. One is an art school dreamer, one a wealthy scion of the old-world elite, and one an ordinary boy from out of town. But over the course of two sky-blue summers in Stockholm, they are drawn together magnetically.

Years later, Hugo is long estranged from Thora and August when their daughter knocks on his door. She has questions about her parents which she believes Hugo can answer - and the memories of those luminous days of youth come flooding back.

Modern yet timeless, poignant and euphoric, The Trio is a novel about the path not taken, the people we might have become, and the relationships which shape and haunt us long after they come to a close.


Publisher: Penguin Books Ltd
Binding: Paperback
Publication date: 06 Jul 2023
Dimensions: 128 x 197 x 24 mm
ISBN: 9780241994627