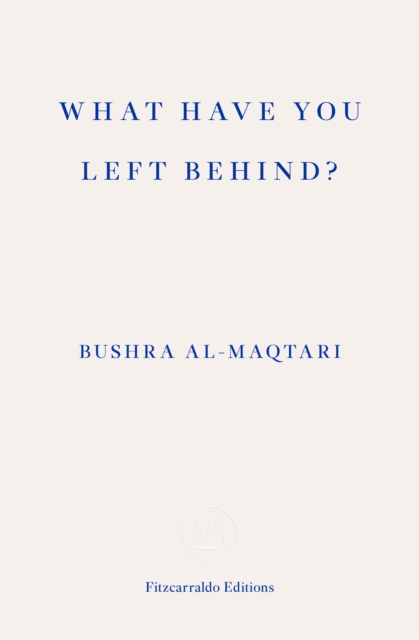 What Have You Left Behind?
Staff Pick, Essays (by Celia)
A very important piece highlighting the extreme brutality of the war in Yemen. A powerful, desperate and eye opening collection of testimonies - not a light read, but an enlightening one.
In 2015, a year after it started, Bushra al-Maqtari decided to document the suffering of civilians in the Yemeni Civil War, which has killed over 350,000 people according to the UN. Inspired by the work of Svetlana Alexievich, she spent two years visiting different parts of the country, putting her life at risk by speaking with her compatriots, and gathered over 400 testimonies, a selection of which appear in What Have You Left Behind? Purposefully alternating between accounts from the victims of the Houthi militia and those of the Saudi-led coalition, al-Maqtari highlights the disillusionment and anguish felt by those trapped in a war outside of their own making. As difficult to read as it is to put down, this unvarnished chronicle of the conflict serves as a vital reminder of the scale of the human tragedy behind the headlines, and offers a searing condemnation of the international community's complicity in the war's continuation.
Publisher: FITZCARRALDO EDITIONS
Binding: Paperback
Publication date: 19 Oct 2022
Dimensions: 128 x 197 x 23 mm
ISBN: 9781804270011