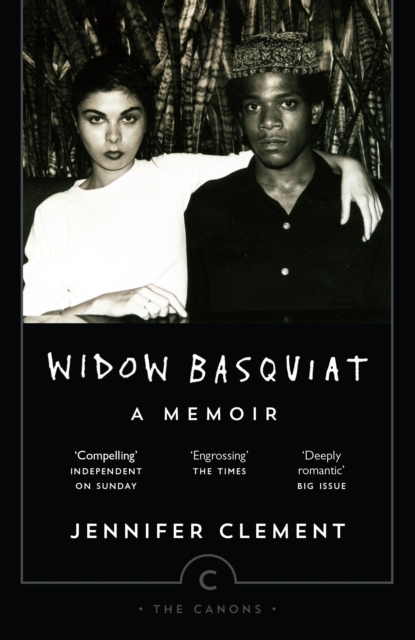 MADONNA. ANDY WARHOL. KEITH HARING. FAB 5 FREDDIE. DEBBIE HARRY. JULIAN SCHNABEL.

Jean-Michel Basquiat's transition from the subways to the chic gallery spaces of Manhattan brought the artist into the company of many of New York's established and aspiring stars. In 1988, unable to deal with the demands that his new fame brought, Basquiat, the most successful black visual artist in history, died from a heroin overdose at age twenty-seven.

Widow Basquiat is an exploration of the artist as seen through the eyes of his muse, Suzanne. It is a love story like no other.
Publisher: Canongate Books
Binding: Paperback
Publication date: 15 May 2014
Dimensions: 138 x 201 x 12 mm
ISBN: 9781782114246