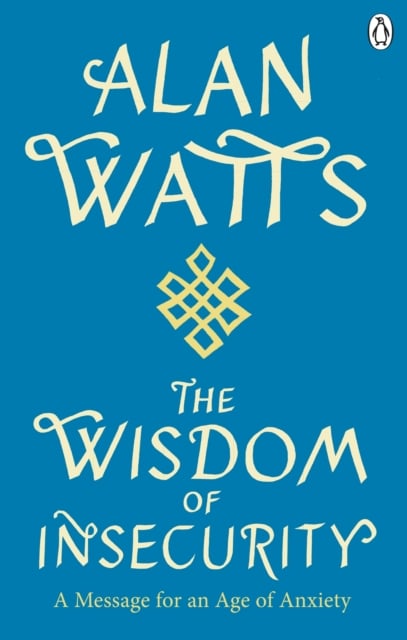 Wisdom Of Insecurity
A Message for an Age of Anxiety
Staff pick, Philosophy (by David M)
"The desire for security and the feeling of insecurity are the same thing. To hold your breath is to lose your breath."
Scholar and philosopher Alan Watts had the rare gift of being able to present profound and abstract concepts in simple and entertaining language. In this work he tackles the all-too-familiar subjects of anxiety and insecurity and helps us understand how, far from assailing us, these seemingly disturbing psychological phenomena are incredibly natural, deeply rooted reactions to a life lived out of balance.
Alternative beach reading at its very best.
'A revelatory classic' Maria Popova

'A spiritual polymath, the first and possibly greatest' Deepak Chopra

Publisher: Ebury Publishing
Binding: Paperback
Publication date: 01 Jul 2021
Dimensions: 127 x 198 x 12 mm
ISBN: 9781846047015