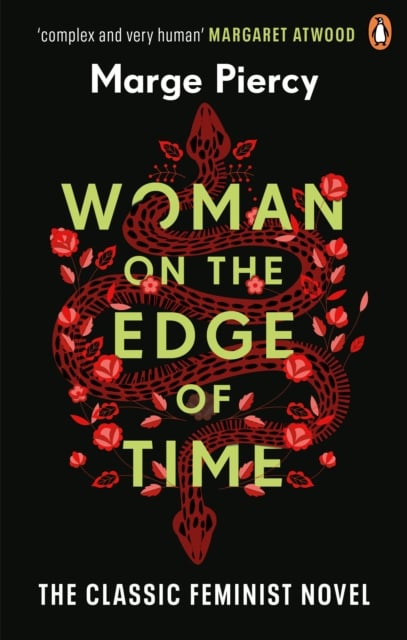 Woman on the Edge of Time
The classic feminist dystopian novel
'One of those rare novels that leave us different people at the end than we were at the beginning.' GLORIA STEINEM

'She is a serious writer who deserves the sort of considered attention which, too often, she does not get...' MARGARET ATWOOD
_______________________________________

Often compared to Margaret Atwood's The Handmaid's Tale and Naomi Alderman's The Power - Woman on the Edge of Time has been hailed as a classic of speculative science fiction. Disturbing and forward thinking, Marge Piercy's remarkable novel will speak to a new generation of readers.

Connie Ramos has been unjustly incarcerated in a mental institution with no hope of release. The authorities view her as a danger to herself and to others. Her family has given up on her.

But Connie has a secret - a way to escape the confines of her cell. She can see the future. . .

For fans of THE HANDMAID'S TALE and THE POWER, this is a reissue of a much loved feminist classic.
Publisher: Cornerstone
Binding: Paperback
Publication date: 25 Jul 2019
Dimensions: 192 x 142 x 27 mm
ISBN: 9781529100570